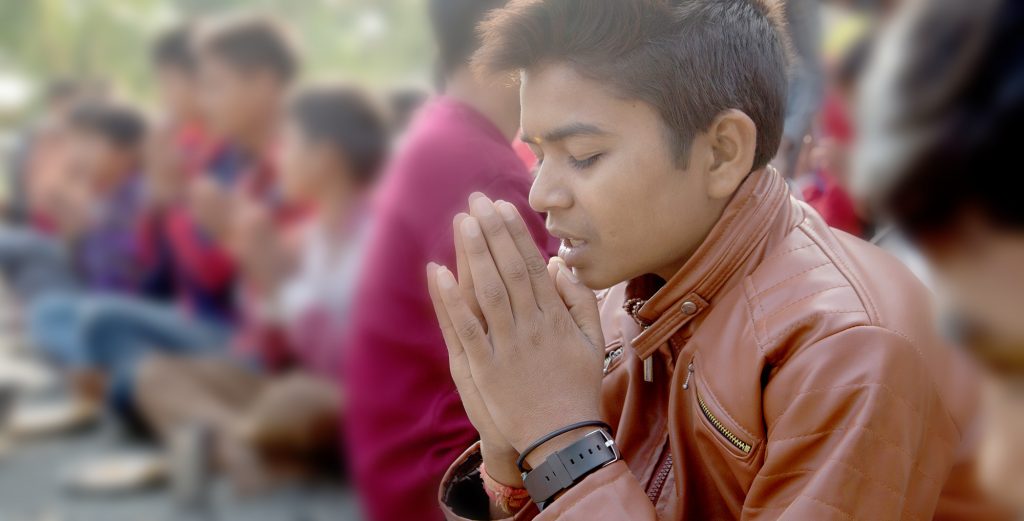 Our Responsible Measures
The Safety and Well-Being of Our Children
In response to the global pandemic and Prime Minister Modi's nationwide lockdown, AIM for Seva has taken the necessary steps to ensure the safety and well-being of our children during this most challenging time …
AIM for Seva-run schools have been closed for the balance of the school year, and all 4,800 students have been sent home.
90% of the 4,000 students living in our 104 chatralaya have returned to their family homes.
The remaining 10%, whose homes are too distant, will continue being cared for in the chatralaya.
The children have been educated on safety precautions and asked to assist their elders in following these same protocols.
Should health services be needed, arrangements have been made with area doctors.
Praying for our Global Community
Our staff, volunteers and children unite with the global community in praying for the health and safety of everyone around the world, for an end to this global crisis, and for healing and restoration for all.
Collaboration with Sewa International
AIM for Seva has joined hands with Sewa International to provide non-medical assistance to those impacted by the pandemic in the United States.
Sewa International is a humanitarian relief organization with volunteers working on the ground to …
Provide gloves, masks and sanitizers to those in need.
Deliver groceries to seniors.
Connect college students from India, who are unable to return home, with doctors, accommodations and meals.
Serve as translators, food bank helpers, and drivers.
Secure transportation for those with symptoms to get tested.
For more information, visit www.sewausa.org.

Helplines have been established by region to access information and resources …
Southwest: 281.909.7392
West Coast: 203.872.7392
East Coast: 302.330.7392
Midwest: 708.872.7392