Chatralaya
Our free student hostels serve as a true home away from home.
Born from an idea shared by a tribal woman about how to overcome the obstacles faced by the children of impoverished rural India in accessing education, the concept of building chatralaya, or free student homes, in close proximity to schools took root.
Today, our 101 chatralaya provide a nurturing, fully supportive home away from home and access to quality education and health care at no cost to the families. Children are given every opportunity to realize their full potential and prepare for a fulfilling career and lifelong success.
Our chatralaya offer a caring environment conducive to learning, academic support, cultural validation, and enriching activities. We promote self-discipline and creativity, and instill strong morals and a heart of service for children from grades 4 through 12.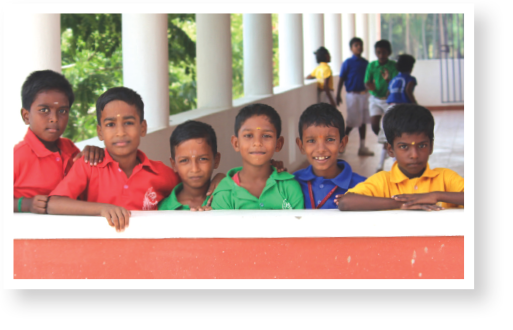 AIM for Seva cares for 3,500 children per year in our 102 chatralaya across 16 states of India.