Join the Movement
"We need your help to help those who need our help."
— Swami Dayananda Saraswati
Matching Gift Companies
Check our matching gift company list to see if your employer offers a matching gift program. If your company is not on the list, please verify with your employer whether they would consider matching your donation, allowing your gift to have greater reach and impact.
Highest Rating for Fifth Consecutive Year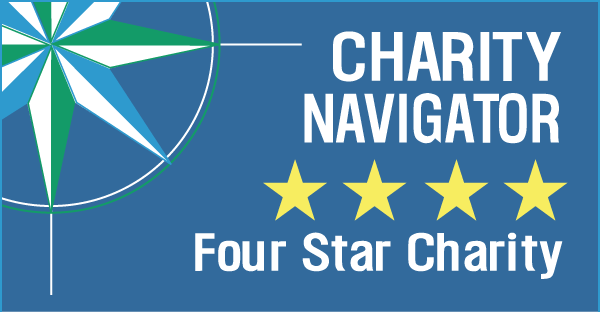 AIM for Seva has again earned Charity Navigator's highest rating, demonstrating our …
Strong financial health
Commitment to accountability and transparency
Adherence to best practices
Consistent administrative, or overhead, costs of less than 5%
Through your generous donations, children of impoverished rural India are being given the nurturing, education and support necessary for realizing their full potential – and being empowered for lifelong success. Please make your gift today and help us continue to transform rural India, one child at a time.
Want to Leave a Legacy? Honor a loved one by funding the construction of a chatralaya or funding a special project in their name.
For ACH payments, please call 507-402-1244.
AIM for Seva EIN #:11-3573392
For personal checks, make payable to AIM for Seva and mail to:
AIM for Seva
PO Box 639, Saylorsburg, PA 18353
Additional ways to support AIM for Seva's important work …
Recurring donation
A convenient way to give and have an ongoing impact is through regular monthly contributions from your bank account or credit card. A gift of as little as $40 per month would provide complete care for a child living in one of our chatralaya.
Stock/mutual funds
A gift of long-term appreciated stocks and mutual funds can offer you a tax advantage, possibly reducing or eliminating capital gains. For stock transfer instructions, please call 248-979-8900 or email sriniv@aimforseva.org.
Bequest
Create a legacy for future generations of Indian children by remembering AIM for Seva in your will or revocable trust. Bequests, which can be a specific dollar amount or a percentage of your estate, help maintain the long-term financial health of our nonprofit organization.
Interested in Volunteering?
If you're looking to volunteer your time and talents to touch a child's life in a more tangible and direct way, please email sriniv@aimforseva.org to learn about volunteer opportunities.