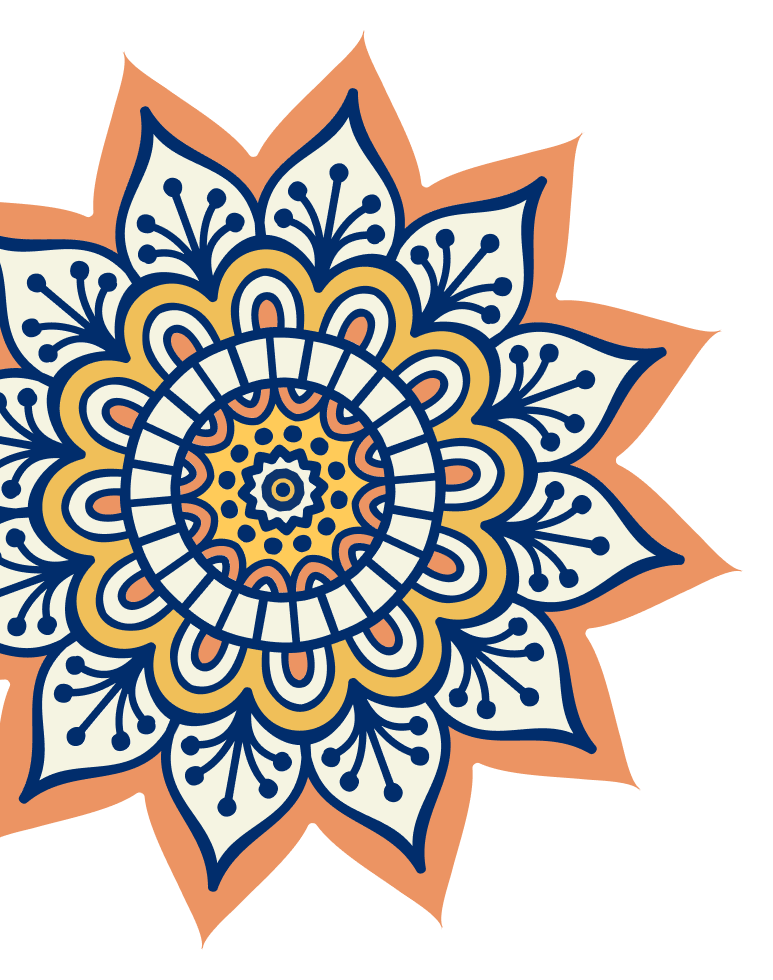 Donor Appreciation
Event Library
2022 Live Event
Ragas with Abby V
Award-winning singer, songwriter, music composer and producer, Abby V mesmerized audiences with his vocal gifts and versatile range, his vast knowledge of ragas, and his multilingual and multigenre mastery. Abby performed Carnatic and Hindustani music in classical, semi-classical, and move genres. A most-popular segment was an intimate and interactive one in which Abby invited audience members to request their favorite ragas, which he then performed.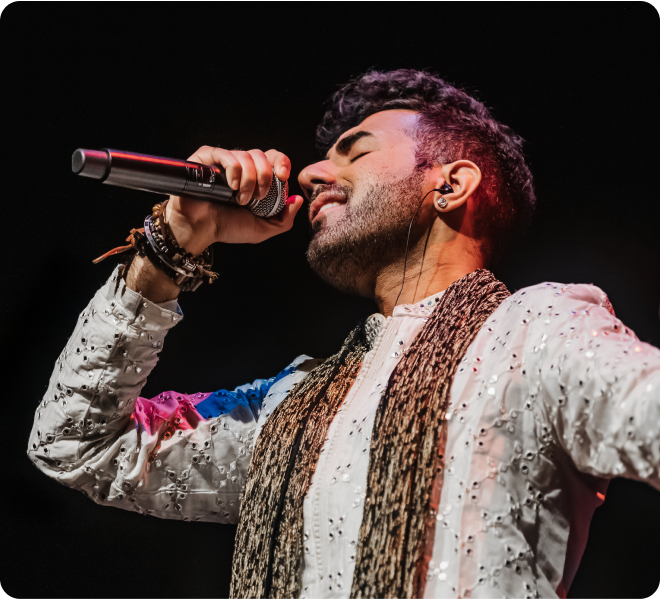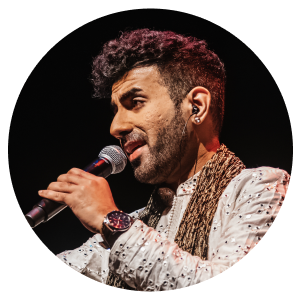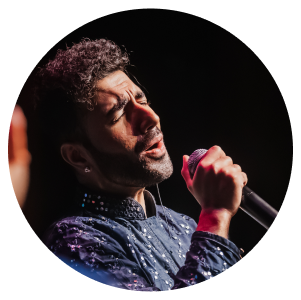 2021 Virtual Event
SRISHTI: The Dance of Creation
Featuring Rukmini Vijayakumar
In a performance created exclusively for AIM for Seva's donor event, internationally acclaimed dancer, choreographer and actor Rukmini Vijayakumar captivated viewers with her dynamic, moving storytelling and gift of dance. Through stunning visual artistry and musical compositions, she depicted the union of Purusha and Prakriti (the sentient and insentient elements) and told the story of Shiva and Parvati (the unmanifest and the manifest).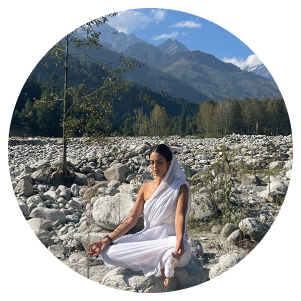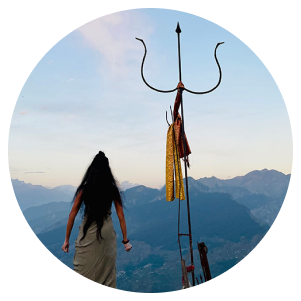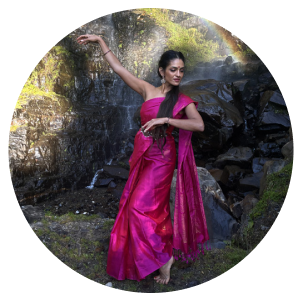 2020 Virtual Event
Bhāvaye Paramātmānam:
Manifestation of the Divine
Featuring Alarmel Valli | Bombay Jayashri Ramnath | Debashree Bhattacharya | Jayateerth Mevundi | Pantula Rama | Shankar Mahadevan | Sharmila Biswas
Seven of India's most-beloved classical artists shared their gifts through singing, instrumentals and dance with performances that beautifully represented and celebrated India's rich cultural heritage and diversity. Special segments from the AIM for Seva students' cultural program were also shared. The event was dedicated to Swami Dayananda Saraswati's 90th jayanti and celebrated AIM for Seva's 20th anniversary.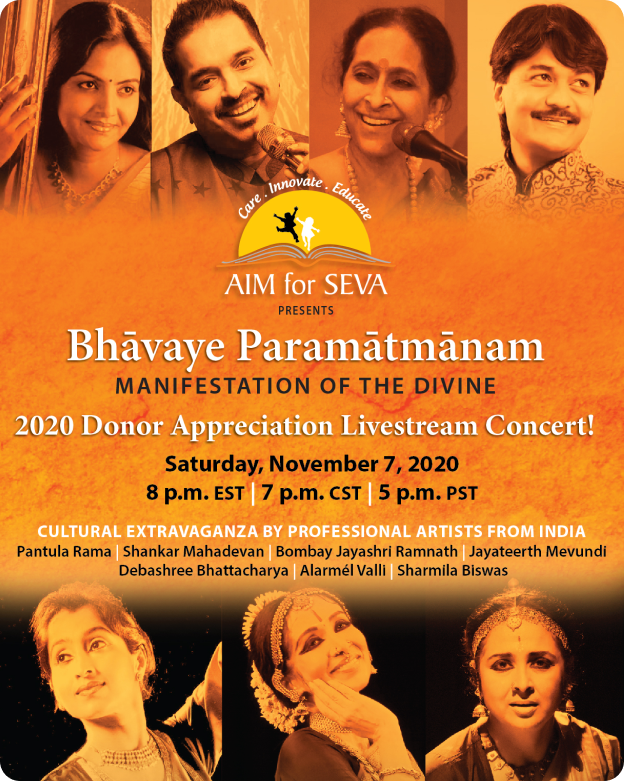 2019 Live Events
In 2019, AIM for Seva donor audiences across the country enjoyed one of two captivating productions.
Antar-Yatra
This visually engaging and moving production toured 12 U.S.
cities and incorporated three dance forms, four musical
styles, five languages, folk dances, and martial art.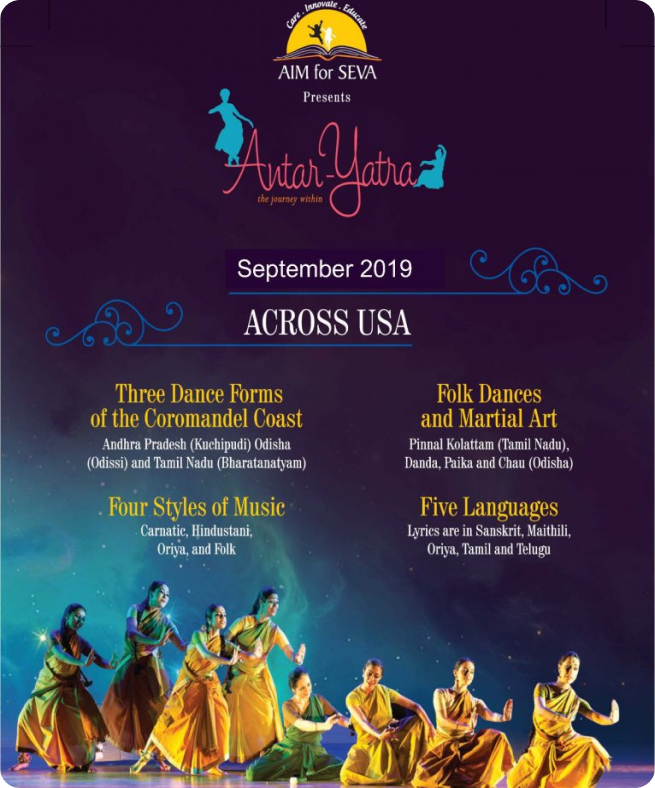 Bho Shambo: Carnatic and Hindustani Jugalbandi
Featuring Rakesh Chaurasia | Shashank Subramanyam | Jayateerth Mevundi | Satyajit Talwalkar | Patri Satish Kumar | Narendra Nayak
Six gifted musicians performed classical Indian compositions during a wonderfully entertaining concert held in 13 U.S. cities.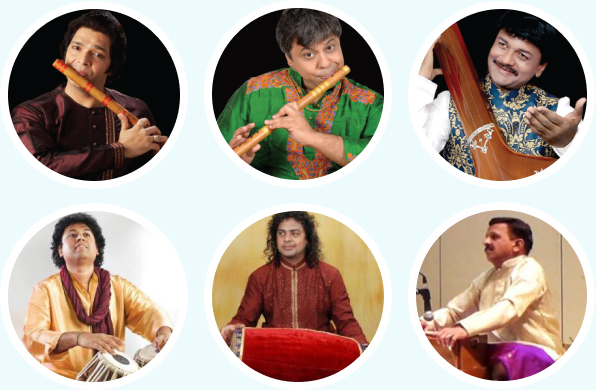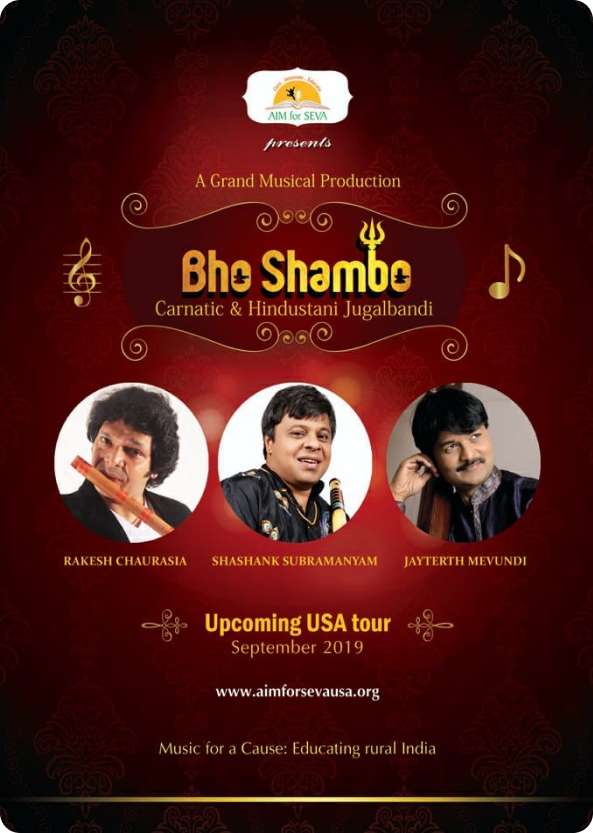 2018 Live Event
Nandalala: A Nritya Natak
This spectacular multilingual drama chronicled the life of Lord Krishna as his
stories were retold through dance and music. Audiences witnessed the
magnificence of Krishna and sang praises in his name!