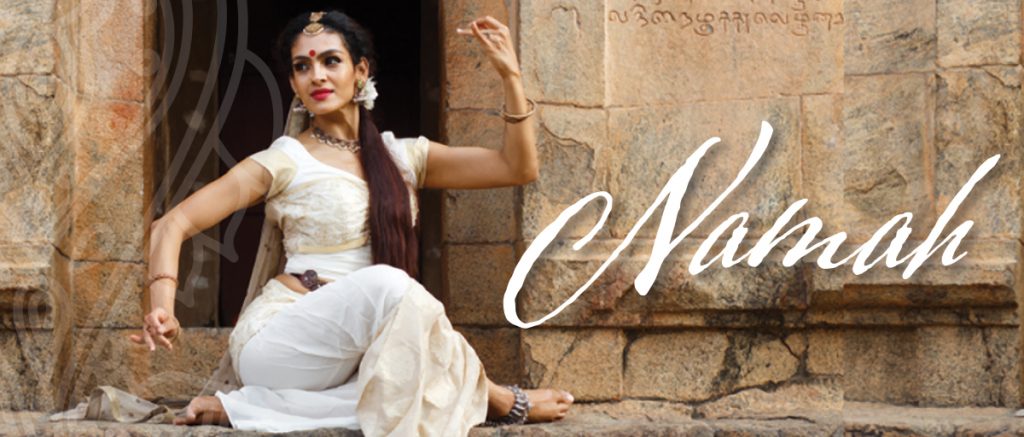 Namah – Featuring Rukmini Vijayakumar
September 12, 2020 – 8 p.m. EDT | 7 p.m. CDT | 5 p.m. PDT
We are pleased to present internationally acclaimed dancer, choreographer and actor Rukmini Vijayakumar's beautiful, spellbinding performances and the touching and delightful dancing from our AIM for Seva student's cultural program. This special event is dedicated to Swami Dayananda Saraswati's 90th jayanti and celebrates AIM for Seva's 20th anniversary.
This livestream event will feature Rukmini's elegant, dynamic and moving storytelling through her gift of dance. She will take us on a captivating journey of stunning visual artistry and enchanting performances. The event will also include highlights of the chatralaya children's cultural program.
A graduate of the Boston Conservatory, Rukmini is the founder and artistic director of Raadha Kalpa Dance Company, and the director of LshVa, a space for artists. She is known for her unique style and approach to the practice of Bharatanatyam, bringing creativity and contemporary thinking and execution to this ancient dance form. She has performed as a soloist all over the world, including at Jacobs Pillow, The Drive East Festival, and La MaMa Theatre NYC.
As an actor, Rukmini has had the privilege of working with some of the best filmmakers in the Indian film industry, including Bharathiraja, Mani Ratnam, R. Balki, and Soundarya Rajinikanth. She was nominated for a Filmfare Award as best supporting actress for her role in "Bhajarangi."
The event will also feature highlights from the AIM for Seva student's cultural program to further inspire and entertain us through traditional dances performed against a backdrop of colorful pageantry and uplifting music.
Registration is required to access this event. We look forward to welcoming you on September 12.