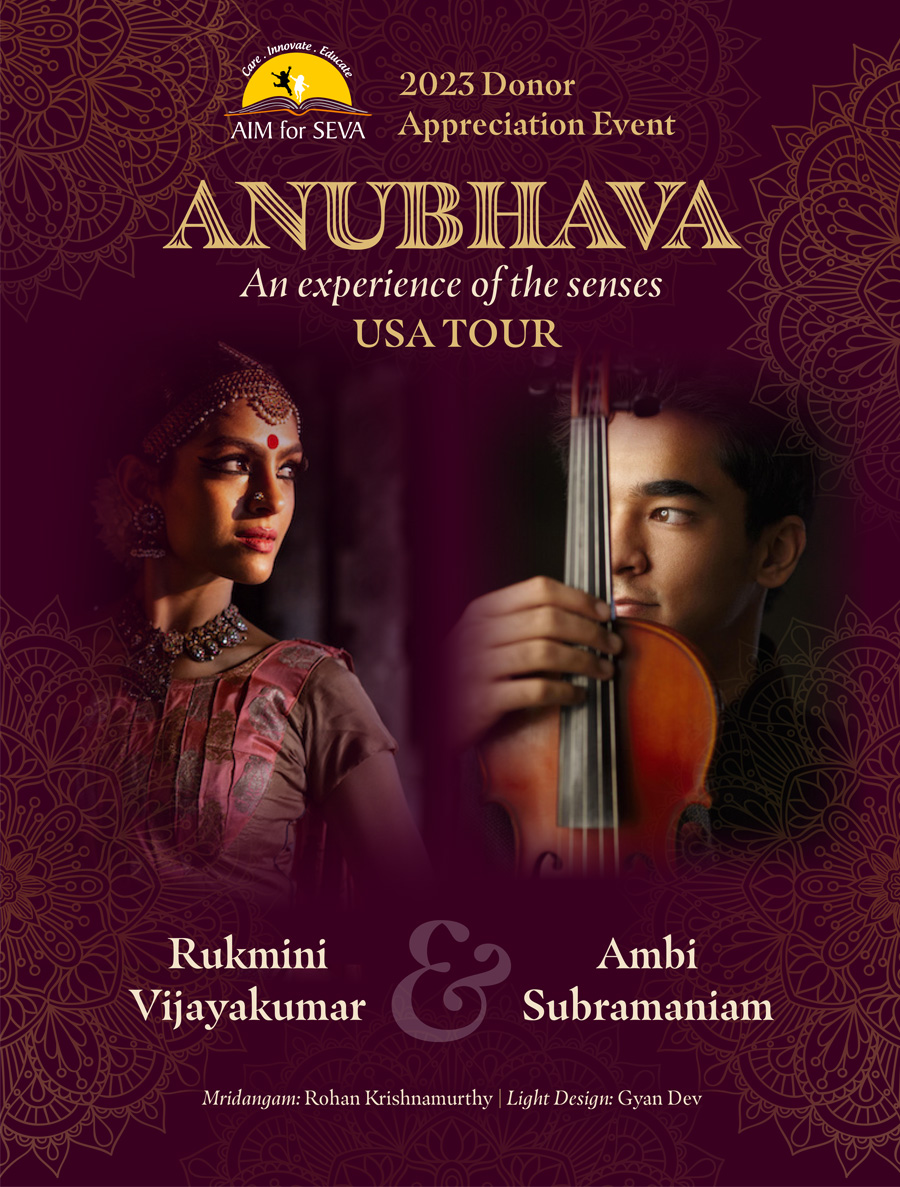 Friday, September 29 | 6:30 p.m.
Hartford, Connecticut Chapter
The Theater of the Performing Arts
359 Washington St., Hartford

AIM for Seva
AIM for Seva was born from the heart-led mission of founder Swami Dayananda Saraswati to address the obstacles faced by children of impoverished rural India in accessing quality education and health care. The concept of building chatralaya, or free student homes, in close proximity to schools took root, bringing value-based education right to their doorstep – and forming the foundation of our unique holistic model of care and support. Our chatralaya serve as a true home away from home in every sense, providing a loving, nurturing environment and a richly balanced life for children from grades 4 through 12.
Since 2000, AIM for Seva's chatralaya, schools and hospitals have been making it possible for these children to develop into healthy, self-confident, responsible citizens – fully prepared for career and life.
The Hartford Chapter sponsors two chatralaya for boys, with a goal of funding the complete care for 55 children. Another important initiative is to raise the funds necessary nationwide to build much-needed new chatralaya to bring our holistic care and programming to a greater number of children in rural and tribal communities of India. Your gifts to the Hartford Chapter will also help support the four AIM for Seva hospitals in offering free or subsidized care to rural populations.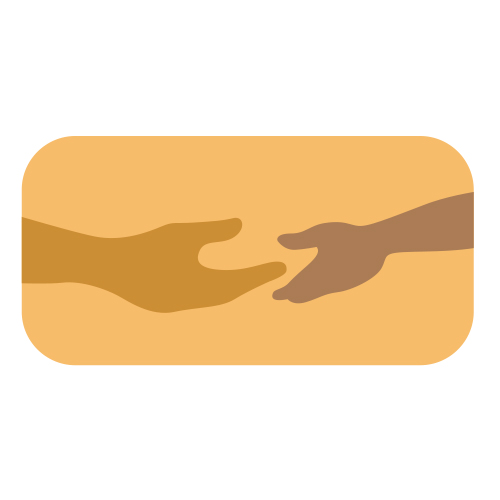 20 million lives touched in rural India since 2000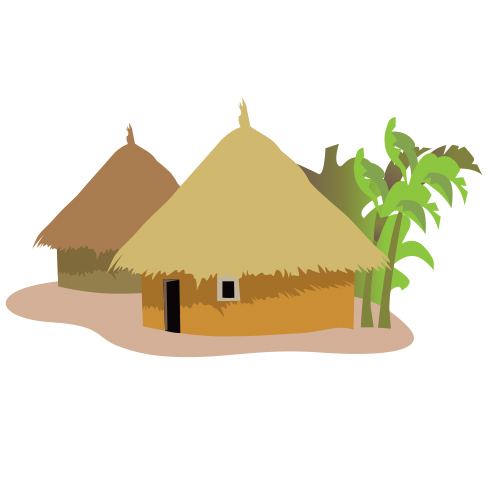 2,700 villages reached across 16 states in rural India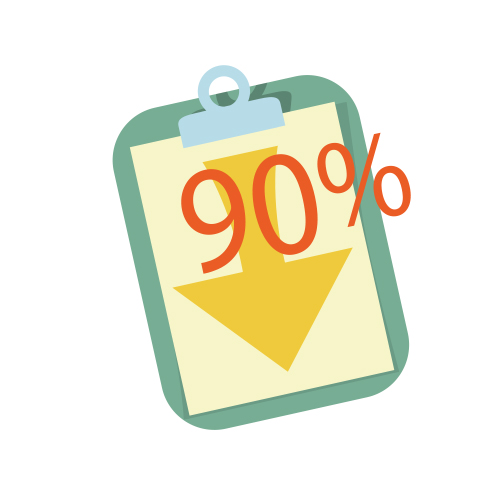 School dropout rate reduced 90% among children enrolled in chatralaya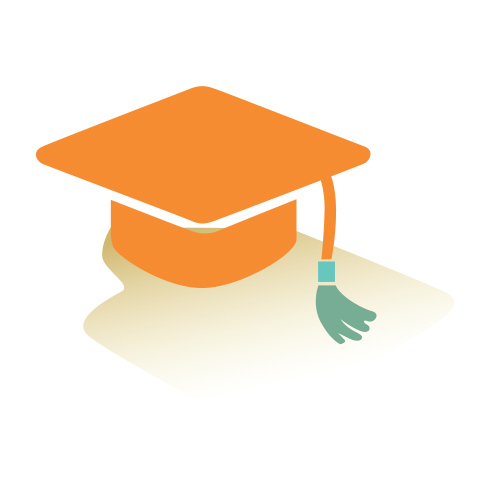 80% of students pursued higher education or secured employment
Chatralaya Sponsored by Hartford Chapter
Be the Movement
Our chapter goals can only be reached through the donations of a caring community. Your generous donation to AIM for Seva allows us to continue to invest in the lives of children most in need throughout remote areas of India. Through our nurturing, education and support, these children are realizing their full potential – and being empowered for lifelong success. Please make your gift today and help us continue to transform rural India, one child at a time.
Want to Leave a Legacy? Honor a loved one by funding a chatralaya or special project in their homeland and dedicating it in their name.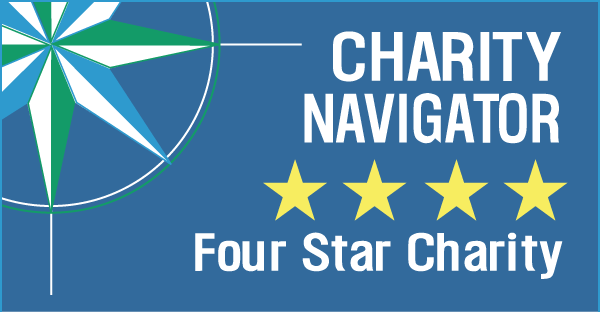 AIM for Seva earned highest rating for the sixth consecutive year.
Ways You Can Give to AIM for Seva
There are many options for contributing to AIM for Seva, allowing you to make the best choice for your life and financial goals.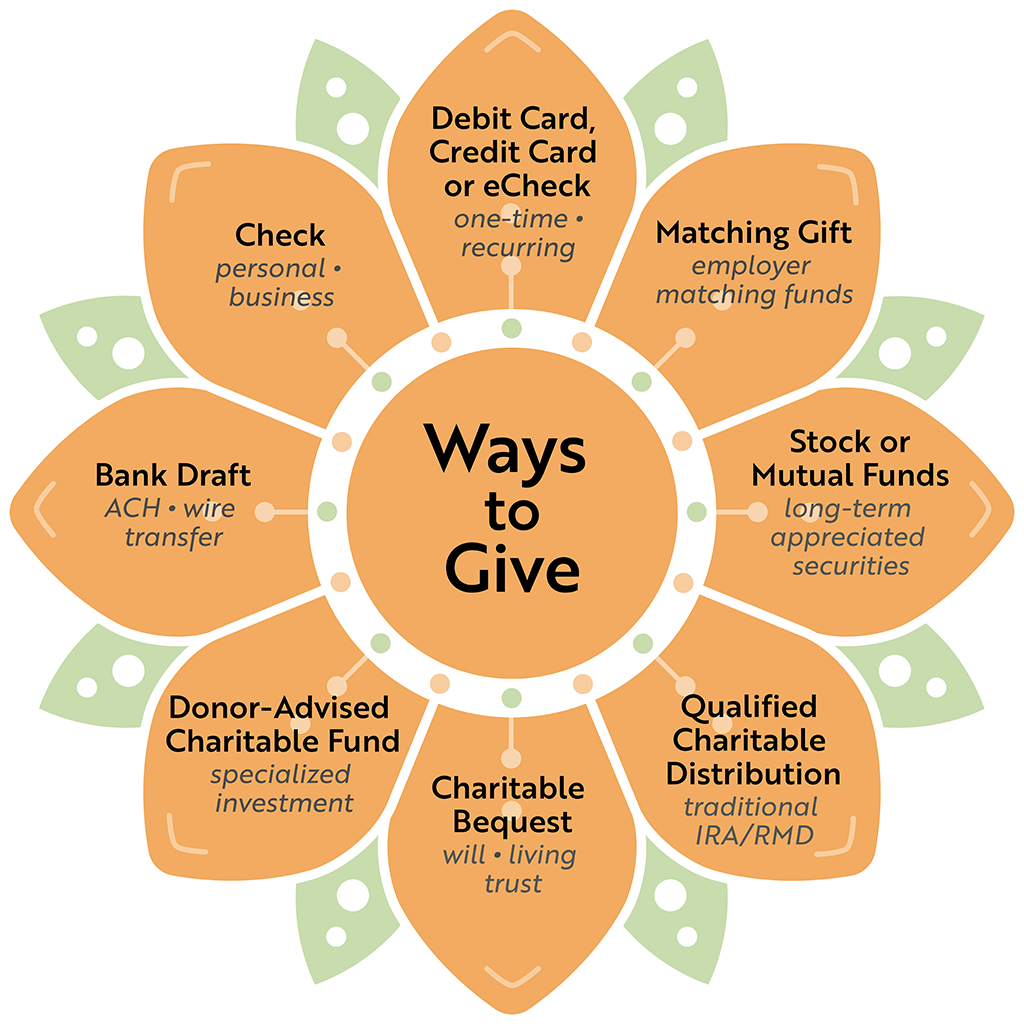 Debit Card, Credit Card or eCheck
Make a one-time contribution – or set up convenient recurring payments for a more significant impact in the lives of our children.
Check
We can accept your personal or business check made payable to AIM for Seva and mailed to: PO Box 639, Saylorsburg, PA 18353.
Matching Gift
Check our
matching gift company list
to see if your employer offers a matching gift program. If your company is not listed, you can inquire as to whether they would consider matching your contribution, allowing your gift to have greater reach and impact
Bank Draft
Give seamlessly and easily through an ACH or wire transfer. Simply call our office at 570-402-1244 to make the necessary arrangements.
Stock/Mutual Funds
A gift of long-term appreciated stocks and mutual funds can offer you not only income tax savings but also the advantage of reducing or eliminating capital gains taxes. For stock transfer instructions, please call 570-402-1244.
Donor-Advised Charitable Fund
Make your one-time or ongoing contributions to AIM for Seva through your donor-advised charitable fund.
Qualified Charitable Distribution
For those 70½ or older, a QCD can be made from a traditional IRA free of federal income tax, while receiving a charitable deduction for income tax purposes. Your contribution might also satisfy your required minimum distribution (RMD) for the year.
Charitable Bequest
Consider naming AIM for Seva in your will or living trust. Bequests, which can be a specific dollar amount or a percentage of your estate, help maintain the long-term financial health of our nonprofit organization.
Interested in Volunteering?
If you're looking to volunteer your time and talents to touch a child's life in a more tangible and direct way, please email sriniv@aimforseva.org to learn about volunteer opportunities.
AIM for Seva is registered as a 501(c)(3) nonprofit organization in the United States.